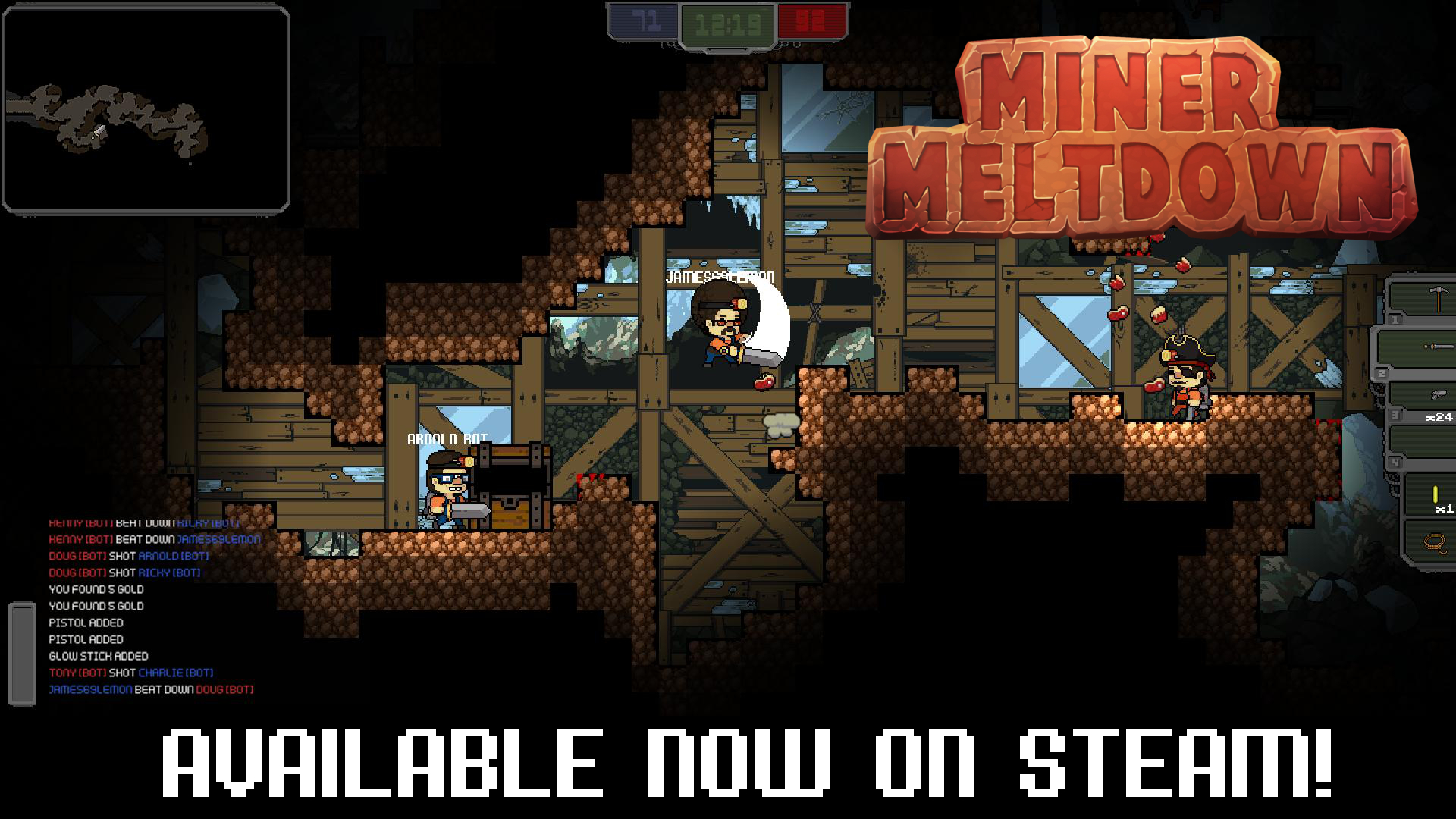 Miner Meltdown
Online Version 1.0.3.3 released! Daily Challenges and Private lobbies
---
Gooday Gooday!
New Miner Meltdown update is live on the full version. Full patch notes below.

Updates:
Daily challenges
Public / private lobbies
Ability to change room names
UI for locked items updated
Less Chests on the map
Bug fixes:
Fixed issue where tutorial map sometimes wouldn't load
Fixed issue where XP progress would be inconsistent.
Extended level cap to 20
Fixed Bug where "return to lobby" button was hidden if you are max level.
Updated default resolution for first-time players
Fixed bug where you sometimes can't start second game until leaving/ re-entering lobby
Hope all of you with the online version enjoy the update! Next features planned are weekly or monthly leaderboards (which will give special skins), and also some new unlockable weapons!
Files
MinerMeltdown_Win64.zip
108 MB
Jun 08, 2017
MinerMeltdown_Win32.zip
108 MB
Jun 08, 2017
MinerMeltdown_Mac.zip
71 MB
Jun 08, 2017