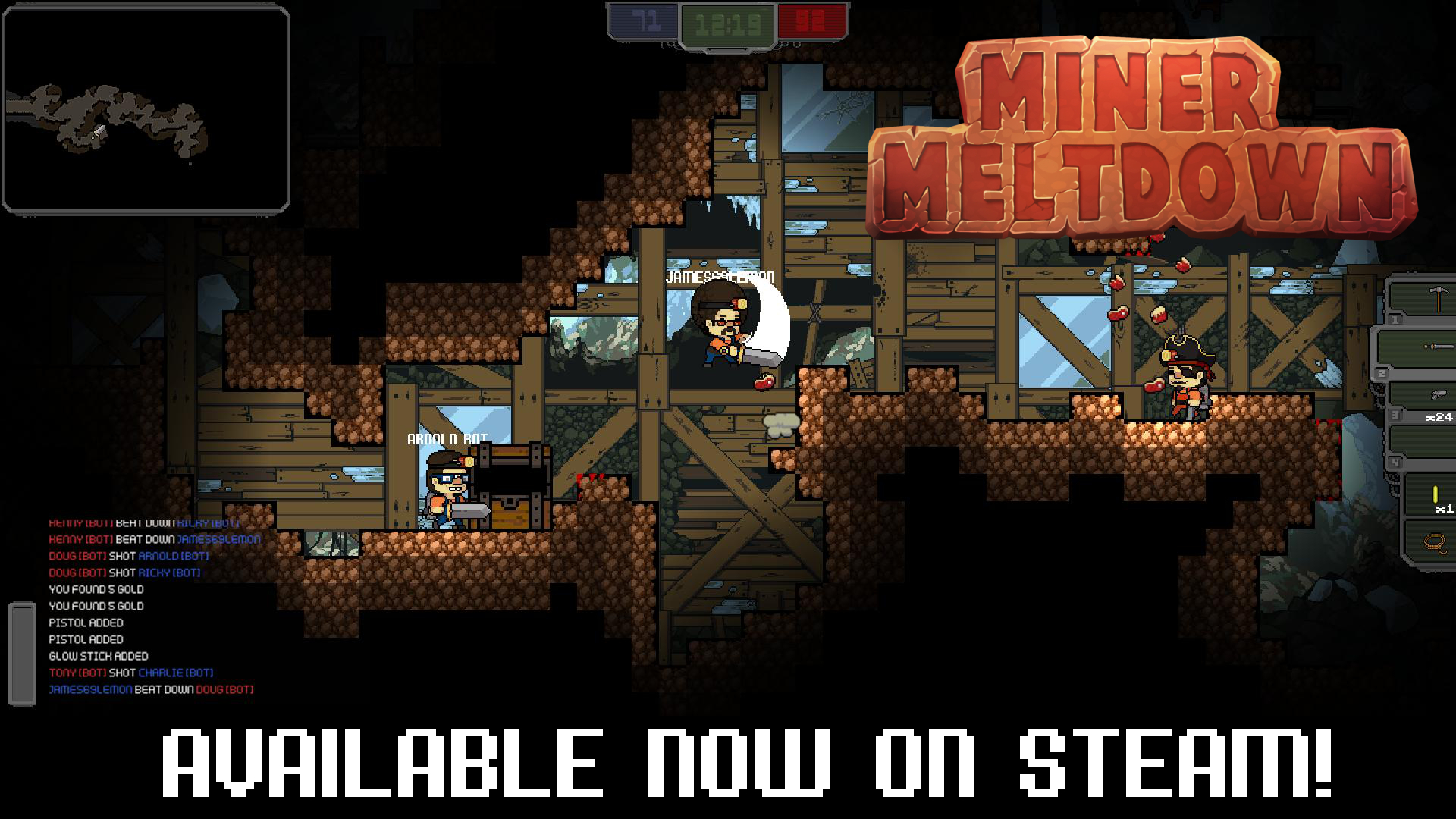 Miner Meltdown
Miner Meltdown Summer Kickoff Update (1.0.3.4) + 40% off!!!
---
The Steam Summer Sale is here! Which means you can grab a copy of Miner Meltdown for 40% off!

To celebrate, We've packed a pile of new features into today's update. See the full patch notes below!

Features
Molotov Cocktail weapon added.
Cluster Grenade weapon added.
Monthly Leaderboards.
"Leaderboard Miner" skin unlock for the top 10 monthly players.
Limited Edition "Beach Miner" skin for anyone who plays the game during the Steam Summer Sale.
Fixes
Leaderboards show your rank and your friends rank even if outside the top 10.
Fix for secondary weapons occasionally get stuck in your hand.
Fix for your player's name is hidden behind "Boogy Miner's afro".
Fix for occasional invisible players.
Workaround for 4:3 resolutons can't access gadgets in shop.
Grab a copy today HERE