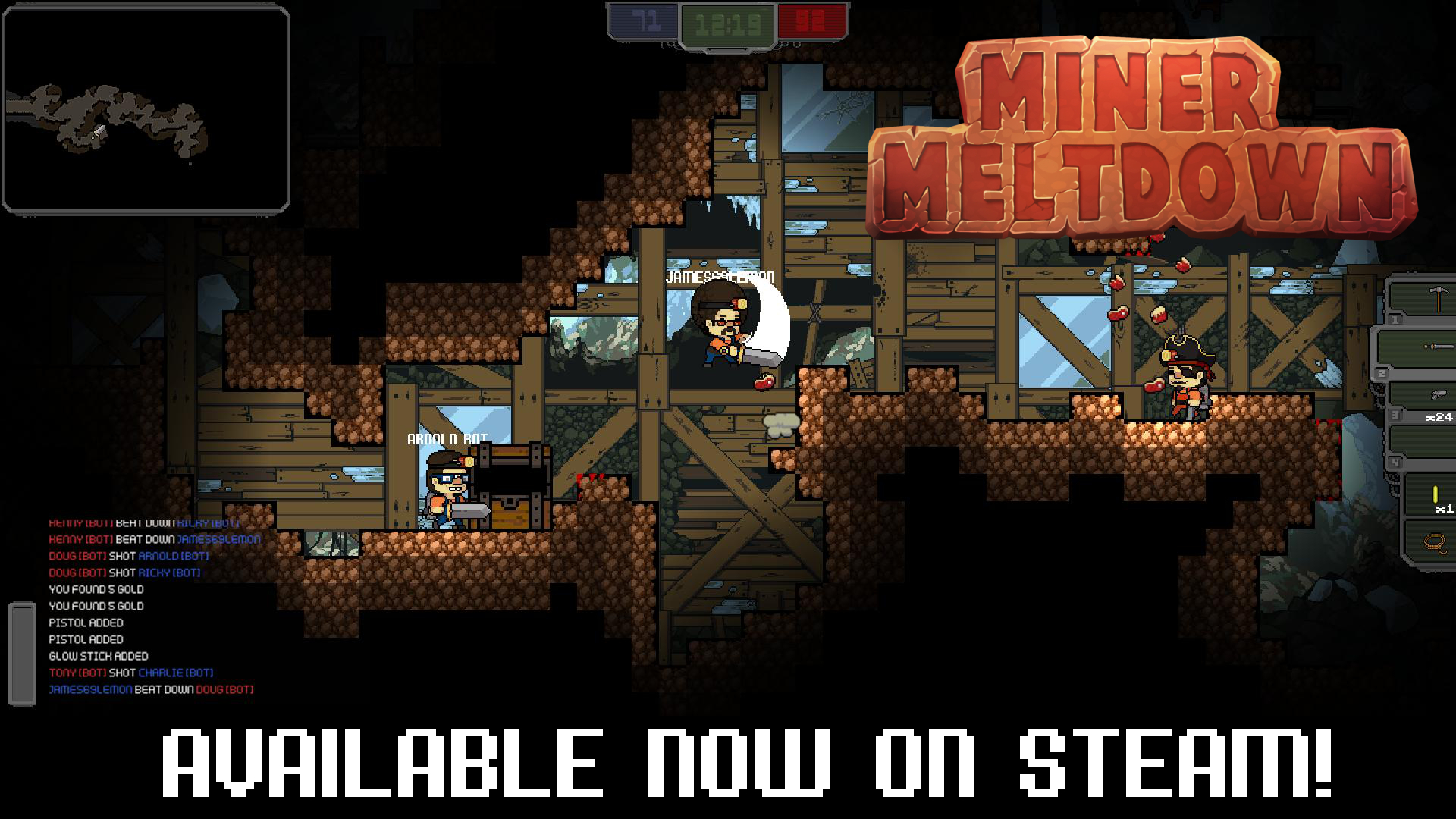 Miner Meltdown
Offline builds updated. One week until full release!
---
Hey guys, Miner Meltdown is leaving Early Access in 1 week!
I've updated all of the offline builds on itch.io with some stability fixes (which also make the bots much smarter).
If you like the game, consider updating to the full Steam version to get all of the new features. Next week's launch update is going to be a biggie :)
Add us to your Steam wishlist here: http://store.steampowered.com/app/426190/Miner_Meltdown/ and add Aug 2nd to your calendar!
Files
MinerMeltdown_Win64.zip
68 MB
Jul 26, 2017
MinerMeltdown_Win32.zip
67 MB
Jul 26, 2017
MinerMeltdown_Mac.zip
71 MB
Jul 26, 2017